THE SUMMIT SALON ACADEMY DIFFERENCE
Summit Salon Academies utilize the Summit Salon™ performance-based system to teach future salon professionals how to provide an exceptional guest experience and maximize their earning potential. Summit Salon Academy in Gainesville marries this performance-based methodology with Redken 5th Avenue NYC's technical training to provide the most innovative and advanced Cosmetology School experience available in North America.
Creating career paths for salon professionals to LEARN, EARN, and LIVE better is a core value of the Summit Salon Community. We are excited and proud to enhance this journey through the Summit Salon Academy.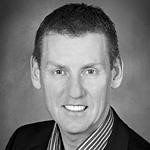 Peter Mahoney,
President, SSBC
THE NEW GENERATION IN COSMETOLOGY EDUCATION
Summit Salon Business Center believes that students are the future of the beauty industry. Summit Salon Academies throughout North America prepare students for a rewarding and successful career. Each day at Summit Salon Academy begins with one question: "What difference will you make in the world?"
Our community of salon professionals and faculty reflect a world of talents. Summit Salon Academies focus on industry areas that matter and teach you to reach inside yourself for the strength, skills and confidence you'll need to develop into an expert.
LEADERSHIP TEAM
The Summit Salon Academy in Gainesville is owned and operated by J.E.J. Enterprises, a corporation in Florida, owned by Joni Jarrell and Michael Nikolas.
JONI JARRELL
With more than 38 years in the industry, Joni has been a stylist, salon manager and owned and managed a 5,300 square foot full service salon for 23 years. After introducing the Summit Salon systems to her salon and experiencing first-hand their impact on the salon and staff, Joni began a journey in 2006 by opening a Cosmetology Academy that would introduce these systems at the school level. Joni has been acting Director of the Academy since 2006.
MICHAEL NIKOLAS
With over 30 years in the industry, Michael has been a stylist, an owner, a beauty school educator and a district manager for several salons. He owned his own salon for 15 years and became a Summit Salon Business Center Consultant after witnessing the power of the Summit Salon systems. Michael recently celebrated his 10th anniversary consulting for Summit Salon Business Center. In that time he has also become an SSBC stockholder and school owner in Gainesville, Florida.
OUR MISSION
Summit Salon Academy's objective is to produce highly-trained and well-prepared graduates for salons. We are committed to excellence in cosmetology arts and sciences. Educational systems and programs are updated constantly to keep the student's interests first and our educational quality high and to prepare the student to pass Florida State Boards.
OUR PARTNERS
A REDKEN PREMIER SCHOOL
Summit Salon Academy – Gainesville is a Redken Premier School. We love to "Challenge our Talents" and "Get Inspired" with the industry's leading resource for learning. Redken 5th Avenue NYC's artistic team is comprised of award-winning facilitators. As a Redken Premier School, Summit Salon Academy-Gainesville offers technical training supported by principles of design and color. Redken's exclusive Principle Based Design and Color system explores an approach to hair design from the foundation to the finish.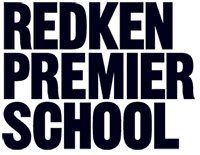 SUMMIT SALON BUSINESS CENTER
Summit Salon Business Center (SSBC) is the world's largest salon seminar, training, and consulting company. Together with Summit Salon Consulting Group, Summit Salon Financial Services, and Summit Salon Front Desk Division, SSBC is committed to improving the beauty industry one person at a time by passing it on so that our industry will be strong and prosperous for generations to come!

SUMMIT SALON ACADEMY NETWORK
Our Tampa location includes an international training center for Summit Salon Business Center and annually hosts thousands of salon owners from all over the world.