We saw some truly inspiring hairstyles during the Spring 2018 runway season. But let's face it, a lot of those styles are a little much for those of us who aren't strutting down a runway! Here are our three favorite hair trends from the Spring 2018 runway season that are perfect to change up your everyday look.
Work the Scrunchie
Scrunchies are officially back! This is understandably contentious, as many wonder "how do you make a scrunchie look cool?" We're here to help you out! On the runway, models kept their hair low and loose, sporting a minimalist air-dried look. In order to achieve the right texture, we recommend using Redkin's No Blow Dry Cream. It provides control with movement, and helps your hair to dry faster! There are also three different versions that tackle the different issues experienced by each hair type– so whether you're frizzy, medium, or fine, you can get that perfect air-dried look.
Change up your Part
We're seeing some great middle-part options for this year. Among the most popular is pairing it with a no-fuss bob and minimal layers, perfect for those with finer hair. This natural look is both trendy and easy to maintain; we loved it on this Tory Burch model!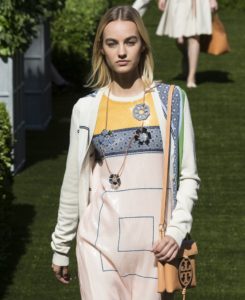 Middle parts were also frequently paired with a low pony or bun to achieve a more polished look. If you always find yourself throwing your hair up, next time try this to shake things up!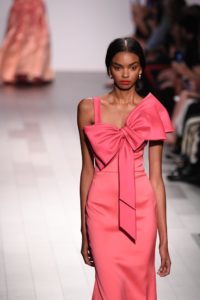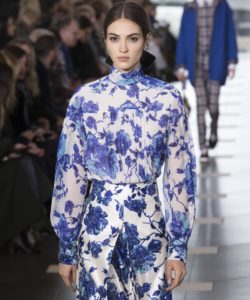 While middle parts were often used to create a sleeker look, we saw GiGi Hadid rock some waves to achieve a more bohemian style. This is perfect for those who might have coarse or frizzy hair and would like to experiment with a middle part.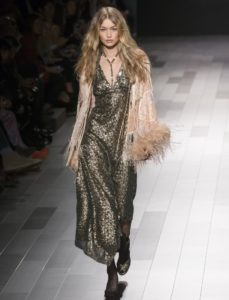 On the other hand, extreme side parts and sideswept hair were also prevalent on the runway. This part is great to either create a polished look with a straightener, or to support a more natural, wavy style.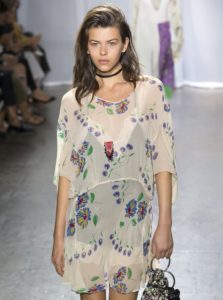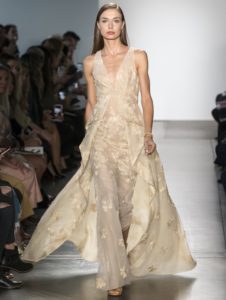 Pixie for a Night
One of the more dramatic trends, worn by both GiGi Hadid and Kendall Jenner, was pinning up models' hair to give the illusion of a pixie cut. This was achieved by gathering their hair into tight twists and using bobby pins to discreetly secure them to their heads. Their top layers were then pulled up over the twists, making their hair seemingly shorter on the sides with longer layers on the top, which were teased for extra volume. The swooped bangs completed the edgy look, confirming for all of us that the pixie cut is definitely in– but also providing inspiration to try it out for just a night! All you need to give it a go is quite a few bobby pins, and some strong, frizz-fighting hairspray. We recommend Redkin's Wax Blast 10 for a firm hold with body and dimension.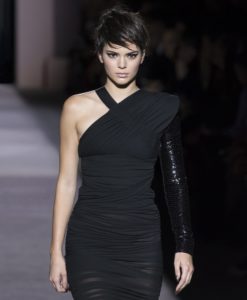 Ready for a more permanent change to your hairstyle? Book your appointment at Summit Salon Academy in Gainesville today! We'll help you find your perfect look for 2018. (352) 331-2424